This content may contain affiliate links. If you purchase through these links I may receive a commission at no extra cost to you. However, I only recommend products or services that I genuinely like and trust.
Setting up your own business is a daunting experience. Even more so if you're setting up a brick and mortar business. But that's not the only option available to you. There are so many businesses you can create from the comfort of your own home like bookkeeping, proofreading, graphic design, social media management, or virtual assisting. Setting up a home-based business still costs money though. If you love grammar and reading, you might be wondering if the cost to start a proofreading business is high. It's surprisingly affordable!
Tax season is upon us, and it's got me reflecting on the last year. When I first thought about setting up my proofreading business, I was worried that I wouldn't be able to afford it. I didn't know what I would even need to invest in to make it happen. I slowly pieced together everything I needed and set up my business. If you want to set up a proofreading business, but you don't know where to start or what you're going to need, then read on to learn exactly how much I spent to set up and run my proofreading business in its first year.
This post ended up being much longer than I anticipated. But I don't just want to give you a list of things you need to buy to get started in proofreading. I want to explain why you need these things and why I chose to spend money on certain things.
1—Training Courses
Personally, I think it's essential to complete a training course before you set up a proofreading business. You would be surprised how much you don't know or how many bad habits you've picked up! And I wanted to make sure that I really knew my stuff before I started advertising my services. I didn't want to ruin my reputation straight off the bat.
Don't panic and think that you have to spend thousands on courses straight away! I suggest that you do one course before you start your business to hone your skills and give you confidence and then engage in continuous learning as you go along.
The following are courses that I've done so far and can recommend.
General Proofreading: Theory and Practice, Proofread Anywhere: This is an online, self-paced course that you can easily fit around your other commitments. It gives you the opportunity to get lots of proofreading practice and includes a module on marketing and setting up a website. There is also a graded exam if you sign up for the Ignite Plus option. Passing this gave me the confidence to continue on and set up my business.
If you want to learn more about this course, you can read my review here. You can also check out my interview with Caitlin Pyle, the course creator.
Cost: I paid $497 for Ignite Plus option, taking advantage of a $100 discount for acting fast!
Basic Proofreading: Editorial Skills One, The Publishing Training Centre: This course focuses on teaching you how to use the British Standards Institution proofreading symbols to mark up already typeset documents. It is a widely recognized industry qualification, especially in the UK. The course is far from basic. Do not let the title fool you! It's a very hands-on course, requiring you to complete five assignments. You'll have a tutor who marks your work and gives you detailed feedback. This course will be very useful if you intend to work for publishing houses.
Cost: $563 (Price is £395, so this is a rough estimate)
Copyediting Standards, Queen's University Professional Studies: This course explores topics such as correcting grammar, punctuation, spelling, and usage; checking facts; applying editorial style; integrating visuals and non-English content; and checking for completeness. It may be useful for students preparing to take the Editors Canada Copyediting Certification exam.
Cost: $309 (I paid CA$389, so this is a rough estimate)
TOTAL TRAINING EXPENSES: $1,369
My advice would be to budget $500 for this category to do one course and then do other courses once you start making money.
2—Website & Advertising
Setting up a website for your business is an essential expense. Your potential clients need a way to find you before they decide to work with you. You don't need a very fancy website, but it should be clean, professional-looking, and fast-loading.
Having your own self-hosted website makes your business look more professional. If you want to start a WordPress website/blog for a reasonable price ($3.95 a month!), then consider going with SiteGround. I've found them to be very reliable. They regularly back up my website and also send me emails letting me know my site is safe. They're also known for their excellent customer service. If you want to start a website or blog but haven't a clue where to start, read my step by step guide (including screenshots!).
I also purchased my domain name through SiteGround. You don't have to purchase your domain from your website host, but I just thought it would be easier in the long run. I didn't want to have to keep track of two accounts when it comes time to renew. If you're having trouble coming up with a name for your business website, then check out my post on how to choose the perfect domain name that you won't regret!
Cost: $188 (Includes hosting plan for three years at $3.95 a month, domain name, domain privacy, and site scanner, so it was $93.20 for one year)
A theme is what makes your site attractive to look at. It's the design template.
When I first created my website, I used Themify's Ultra theme on my website. Themify creates beautiful and responsive themes with drag and drop builders, making them very easy to work with. There are so many tutorials online to show you how to set it up. I recommend watching Hogan Chua's videos on YouTube for step-by-step instructions. Nowadays, I use a free theme called Astra.
Cost: $49
If you want to be top of mind when your potential clients are looking for proofreading services, then you need to start building an email list.
You can't guarantee that potential clients will remember to keep visiting your website. You need to show up consistently in their inbox, proving to them how you're an expert and why they need to hire you.
This provider is a bit of a luxury for me as a new business owner, but ConvertKit makes it so easy to collect email addresses from your subscribers, set up your welcome series, deliver your opt-in incentives, and send regular emails to your list, that I feel like the expense is worth it.
I started with MailChimp but just found it more difficult to figure out, so I only actually started sending emails to my subscribers once I got set up with ConvertKit.
If you'd like to subscribe to my email newsletter and receive alerts when I publish a new post as well as freelancing and small-business tips, then sign up below!
Cost: $29 per month (I only set this up a couple of months ago, so I didn't pay this expense for the full year)
Advertising on directories
You shouldn't rely on directory listings as they're a passive form of marketing, but they're important nonetheless. You'll need as many ways as possible to get your name out there. I only have one paid directory listing at the moment on findaproofreader.com.
Cost: $42 per year (Cost is £30, so this is a rough estimate)
TOTAL WEBSITE & ADVERTISING EXPENSES: $337
Keep in mind that my web hosting is for three years, so I won't have to pay that again for a LONG time!
3—Reference Books
As a new proofreader, you're not going to know the answer to every grammar, punctuation, or style issue you come across. You will need to do research and consult many different sources. They're not just useful for new proofreaders; you'll continue to use these resources for your entire career.
The Chicago Manual of Style, 17th Edition: This is one of the most used style guides in North America. Whether you need to know how to treat numbers, when to italicize certain terms, how to use em dashes and en dashes, how to format dialogue, when to capitalize a term, or when to use an ellipsis and how to format it, the Chicago Manual of Style has the answer!
Cost: Approximately $45 for the book (or $41 if you go for the yearly online subscription)
Merriam-Webster Collegiate Dictionary, 11th Edition: My go-to dictionary for American English spelling queries.
Cost $16
The best punctuation book, period by June Casagrande: My favorite resource for punctuation queries. I can't recommend this book highly enough. Everything is laid out in such a detailed but clear manner.
Cost: $12
Louise Harnby's books: I recommend reading Louise Harnby's books Business Planning for Editorial Freelancers: A Guide for New Starters ($10) and Marketing Your Editing & Proofreading Business ($24). Her books are written for new entrants into the editing field and give a very detailed breakdown of what should go into your business plan and how you can market your proofreading business. I found them extremely useful when I was getting started, and I still refer back to them.
Cost: $34
TOTAL REFERENCE BOOK EXPENSES: $112
I actually bought additional reference books, but these are the ones that I think are essential to get you started.
PRO TIP: You might be able to get free access to the Chicago Manual of Style through your library account or through being a student at certain colleges.

Related Content: 15 Essential Reference Books for Proofreaders
4—Office Expenses
One of the downsides of running your own business is that you have to buy your own stationery! No stealing pens from the office anymore! 😊 Because I had just moved when I started my business, I had to buy some larger items that you probably already have, like a printer.
You don't need to spend a fortune on these things. Go to your local dollar store or find a good deal on Amazon.
By the way, the prices I'm showing are what I paid, not the current prices available on Amazon or any other website.
Laptop: You probably already have a perfectly good laptop, so chances are you won't need to make this investment. But my laptop was at death's door around the time I started my business. There's no way I could do a professional job with that dinosaur, so I decided to upgrade to a new one. I chose the HP Pavilion x360 convertible laptop and have been very happy with my purchase.
Cost: $579
Printer: Again, setting up my business coincided with me moving from Ireland to Canada, so I had to purchase things that you probably already have at home. I like to do my second read through of book-length projects on paper as I feel like my eyes get tired looking at the screen for that long. It helps me to pick up even more errors, so I think a printer is a worthwhile investment. I choose the HP Envy 4520.
Cost: $60
Printer Ink: I choose to go with the HP Instant Ink monthly subscription because it works out cheaper in the long run. They monitor your usage and send you a new cartridge before you run out. You can choose different packages based on your usage. Definitely worth signing up for this!
Cost: $2.99 per month
Stationery: Pens, pencils, highlighters, stapler and staples, paper clips, printer paper, etc. You can pick these up as you go along from your local dollar store, Staples, or Amazon.
Cost: $50
McAfee Total Protection: You'll need to get anti-virus protection for your laptop. You don't want to run the risk of receiving or transmitting a virus through sending files back and forth with clients. I purchased my anti-virus protection from McAfee.
Cost: $24.99 (I got some sort of deal on this)
TOTAL OFFICE EXPENSES: $749.87
If you already have a laptop and printer, you might be able to get this cost down to around $110!
5—Editing Software
Microsoft Office 365 Personal: You'll need Microsoft Word so that you can use the track changes function to track your edits and suggestions when working on your clients' files.
Cost: $69.99 yearly subscription
PerfectIt: To increase your efficiency, you may want to try PerfectIt, a Microsoft Word add-in that checks for consistency. Some of the checks include consistency of spelling throughout, that spelling and punctuation are aligned to your chosen dialect (e.g., American or British English), that acronyms are spelled out at first mention, and that lists are formatted consistently. The best thing about PerfectIt is the very reasonable ($99), one-time payment. It's not another monthly subscription. You can also try it for free for 14 days.
Cost: $99 (Unfortunately, it has recently switched to a subscription model. It's now $70 per year with a discount for members of some editing societies. I still highly recommend it though!)
Grammarly: You may also find this online software useful. Grammarly is an online editing program that detects errors in grammar, spelling, punctuation, and word choice. I wouldn't recommend that you use Grammarly to do your job for you! It'll never replace an experienced human proofreader, but it can be useful as a final check to catch any last-minute errors before sending the document back to the client.
I wrote a review on Grammarly that you can check out here.
Cost: $76.97 for a yearly subscription (I waited for a sale. You can usually get a discount if you sign up for the free account first.)
TOTAL EDITING SOFTWARE EXPENSES: $245.96
Microsoft Word is the only one that I would deem absolutely essential here. Although I truly love PerfectIt and think it's well worth the once-off cost. You could get by on a free Grammarly account as you should really only use it as a final check anyway.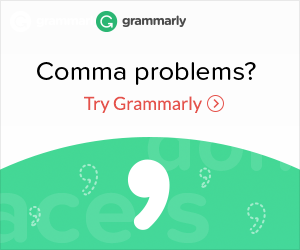 So how much did it cost me in the first year?
Here's the breakdown I promised of exactly how much it cost me to set up and run my proofreading business in its first year.
Total cost to set up my proofreading business and run for one year: $2,813.83
Total once-off expenses: $2,268 (Not quite once-off but things you don't need to buy every year)
Note: I didn't include the cost of running your home office as this will be different for everyone depending on how much rent or mortgage you pay, how much your utility bills are including your internet bill, and how much of these you are allowed to claim as a business expense in your area.
Don't forget most of these expenses should be tax-deductible! Talk to your accountant to see what you can claim as a business expense.
You should now have a good idea of the kind of money you need to spend. So you can start to save up and prepare for it. You might decide to take a different course or sign up with a different service provider than those I have recommended. But at least you know what you need to do.
Your main priorities should be to get some training, set up a professional website, purchase a few reference books, and get Microsoft Word. The rest you can add as your funds allow.
It's definitely possible to set up a proofreading business on less than $1,000 if you don't need to purchase a laptop or printer and limit the amount you spend on courses and software until you can afford it.
Don't forget that you may also be able to save money by working from home. Check out this post to see what costs and savings you can expect from working at home.
Once you've set up your business, I don't recommend that you quit your day job immediately. I think you should build up your business on the side until you're sure that it has the potential to cover your business and living expenses. Here are 6 steps you should take before you quit your job and become a full-time freelancer.
Decided proofreading isn't for you? Check out these other small business ideas!